Mercedes-Benz is a popular luxury automotive brand, which means it has many exciting features to offer that are exclusive to its vehicles. It can be interesting to learn more about the features specific to the Mercedes-Benz brand. Today we're going to do just that by exploring a few details that make Mercedes-Benz stand out from the rest.
Mercedes-Benz Illuminated Star
The Mercedes-Benz illuminated star doesn't not come standard on Mercedes-Benz vehicles, but it is an available accessory that you can easily get installed. It is also available in on some models when you opt for the Sport Package. This package gives you the option of an illuminated star on the front grille. It can also be added as a stand-alone option and can be installed on any Mercedes-Benz vehicle that was produced after 2013, unless the model is equipped with DISTRONIC® or DISTRONIC PLUS® driver assistance. This is because the front grille space is needed for the system's cameras and radars.
Once the emblem is installed, it will light up upon unlocking the car, and when the door is opened. If the car is started or the doors are then close, the light turns off. If you want to see the LED-illuminated in action, check out the video below. This could be that added touch that your Mercedes-Benz needs to give you even more confidence and style on the road.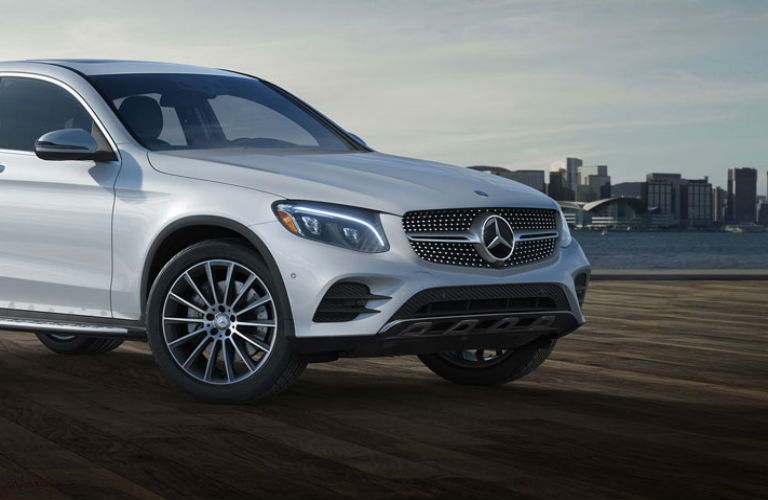 ---
---
If you are interested in upgrading your Mercedes-Benz model, call or visit us here at Mercedes-Benz of Scottsdale Service. We will be able to help you order and install the parts you need. The next time you want to get your vehicle an aesthetic upgrade, think of us here at Mercedes-Benz Scottsdale! We will make sure you ride off in style in no time.