The Power of AMG
AMG has a long history of performance. Beginning in 1967, AMG first produced engines for racing. The team was comprised of former Mercedes-Benz engineers. In the nineties, AMG started doing the impossible. They started making Mercedes-Benz vehicles more powerful. Mercedes-Benz quickly saw the ingenuity of their designs, and AMG became a part of Mercedes-Benz proper in 2005. The engineers over at AMG are still doing the impossible to this day. They take world-renowned Mercedes-Benz machines and endow them with an even greater level of performance.
Every AMG is an attempt to push the field of automotive engineering to the very limit. These are performance machines that still come with all the luxury and the comfort that you would expect from the Mercedes-Benz brand. You can find these performance machines right here at Mercedes-Benz of Scottsdale. We do the entire Mercedes-Benz line justice with our inventory. Get the Mercedes-Benz that you want or the Mercedes-Benz AMG that you really need.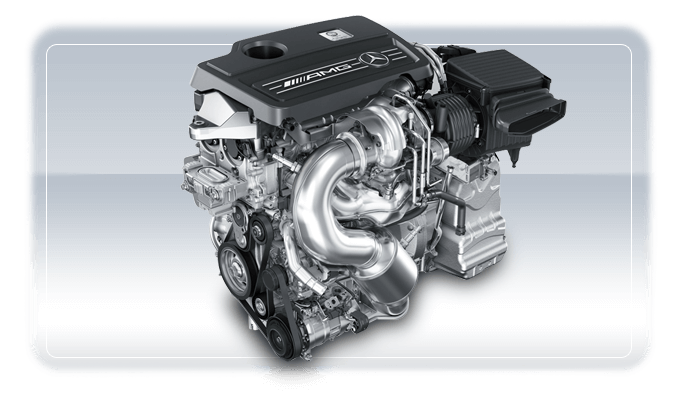 Mercedes-Benz Service Done Right
A premium brand like Mercedes-Benz cannot be serviced by just anybody. You need Master Certified Technicians who know how to handle the Mercedes-Benz brand. If you are in Scottsdale, then you really need the team at Mercedes-Benz of Scottsdale. They have years and years of experience working on Mercedes-Benz vehicles. They can handle the latest technology with relative ease, and they will always follow proper Mercedes-Benz repair procedures. Even if you need something as simple as an oil change, our team will take care of it the right way. We have the right tools, the right equipment, and the right people to handle any service or repair task for your Mercedes-Benz.
At Mercedes-Benz of Scottsdale, we give you the respect you deserve. You can take advantage of several luxuries while you are waiting for your service to be completed. With our team on the job, you can rest assured that everything will be done properly, promptly, and for the price you were quoted. Let Mercedes-Benz of Scottsdale get to work for you in Scottsdale.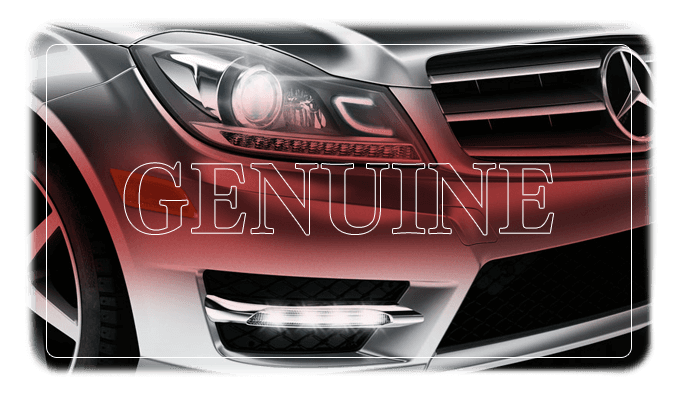 OEM Mercedes-Benz Parts
Do not settle for anything less than the best when you need parts for your Mercedes-Benz. Parts in your Mercedes-Benz are going to wear out over time, that's just the nature of automobiles. The difference here is that your Mercedes-Benz is a carefully built precision machine, and it will always need the highest quality parts to perform at 100% of its potential. At Mercedes-Benz of Scottsdale, you can get the exact parts that you need for your Mercedes-Benz. Here we only use genuine OEM parts. These are the same parts that Mercedes-Benz designed to work with your vehicle in the first place, and they will be the best parts to get you going down the road again.
Not only can we provide you with these great parts, but we can also install them for you too. A Mercedes-Benz vehicle often requires special tools or equipment to replace parts. These tools and equipment we already have. Save yourself some trouble, and rely on us to get your parts installed properly. An improperly installed part can cause unnecessary damage and even lead to further required repairs down the road. Avoid that, and get the genuine OEM parts that you need.
Welcome to
Mercedes-Benz of Scottsdale
Mercedes-Benz of Scottsdale is the original Mercedes-Benz dealer in Arizona and we are conveniently located in Scottsdale in the East Phoenix area. We have a brand new facility, and it is ready to show you all the wonderful new Mercedes-Benzes that we have on offer. We are right across from the Scottsdale Fashion Square in Maricopa County. Mercedes-Benz is an exclusive brand that represents the pinnacle of automotive engineering and luxury . Our location frequently boasts over 100 new Mercedes-Benzes that are all just waiting for you to drive you into an exclusive lifestyle. If you are looking at something in the pre-owned category, then we can fulfill your desires with a certified pre-owned Mercedes-Benz that is still representative of the quality and the luxury that you have come to expect from the Mercedes-Benz name. We offer Mercedes-Benz that goes far above and beyond your typical service center. We will give your car the respect and honor that it deserves. We offer our customers free shuttle service throughout the East Phoenix area, and we have over 80 brand new courtesy vehicles for you to use, so that you can still go about your day and go about it in style. If you would prefer to wait, then you can take advantage of our complete service café with full-time hostesses and complimentary gourmet cappuccino. We have several quiet luxurious lounge areas that will make you feel right at home. We even have limo service. Come visit us and browse through our climate controlled showroom today.
TESTIMONIALS
My salesman Johnny was polite not aggressive ....he knew his products ...the sales manager John was there during negotiations, which made it very easy to complete the transaction....Mercedes that handled the finance documents was supper....like I said, I purchased a 350 for my wife from Schmaucher.. it was not a good experience...if I need another car I will go see

...
Johnny at Scottsdale Mercedes they are great.
I have been a customer for quite some time at Phoenix Motor Company. I have now purchased my third vehicle there from Greg and love them. I love the great deals I have gotten from Greg. He is professional, friendly, and courteous.
These people, at this dealership, really know how to treat their guests. The transaction was painless and I truly felt I had made new friends. I have already told my in-laws about my experience with Mercedes Scottsdale and am certain they will pay a visit! I plan on doing all of my future car deals with this wonderful dealership! 5 STARS!!
Bruce Waller was exceptional at his position with MB. Bruce represented MB very well and had great knowledge of the purchased vehicle. Bruce followed up with me constantly after the purchase of the vehicle. I felt if I asked Bruce to drive me to work he would have done that without any question, amazing !