The Mercedes-Benz DYNAMIC SELECT system is so advanced that it's like driving five cars in one! This unique performance feature allows you to personalize the feel of the vehicle's engine and suspension to fit your needs. Explore the 5 driving modes below and see which level is right for you!
What are the 5 DYNAMIC SELECT Modes?
DYNAMIC SELECT comes with your choice of 5 driving modes, which are: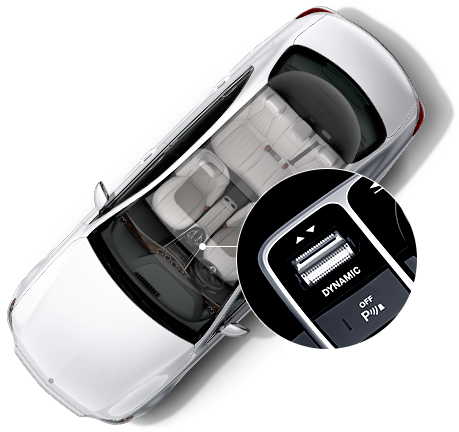 Comfort – As the default mode on all DYNAMIC SELECT systems, Comfort mode is perfect for the everyday drive. Its settings optimize smoothness and refinement for a relaxing trip wherever you go. Comfort mode also automatically engages the ECO-Start/Stop system whenever it is at a stoplight, for maximum fuel-saving efficiency.
ECO – This mode is for those who like to keep it as green as possible. ECO mode turns on the ECO-Start/Stop system automatically while optimizing other vehicle aspects like gear-shifting, climate control, and other systems for a more efficient performance.
Sport – Sport mode offers its driver a quicker response to your throttle and steering maneuvers, allowing your Mercedes-Benz to liken itself to a sports car. The engine revs higher when switching in between gears for a more exhilarating drive while nimbler handling gets your heart racing.
Sport + – Want even more sporty acceleration? Switch to Sport + mode, which hones the powertrain and chassis to their sharpest edge.
Individual – Customize your drive using a using the individual mode. This selection allows you to choose from the other selections to create a drive that's remarkably you.
CLICK HERE TO SCHEDULE A SERVICE APPOINTMENT
All new Mercedes-Benz models come available with DYNAMIC SELECT. If you would like to see this system in person, stop by our dealership and let a member of our helpful staff show you all that this fantastic system can do!